Vegan Delights
Discover the Exquisite Fusion of Sweetness and Spice with our Newest Arrival – Chamoy-Coated Dried Mango Snacks!
Arriving June 16th, 2023
---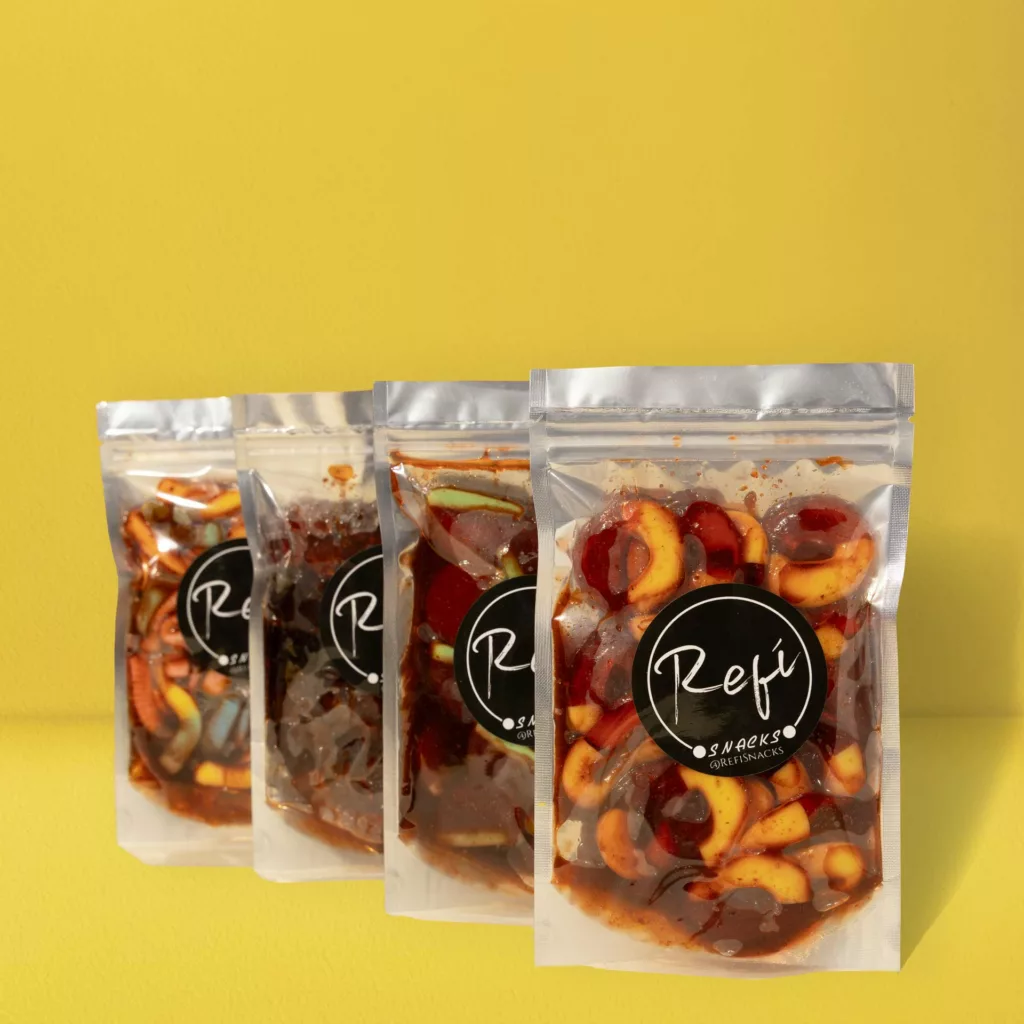 Mix and Match Bundles
Elevate your candy game with our Candy Bundles, the ultimate solution for candy enthusiasts looking to enjoy a variety of delightful treats without breaking the bank. Whether you're treating yourself or looking for a delightful gift, our bundles are easy to order and even easier to carry, making them perfect for any occasion. If you are looking for something sweet, sour, or a combination of both, our Candy Bundles have you covered!
Chamoy Bundles
Freeze Dry Skittles Bundles
RefiRim Bundle
Refi's Aguas Frescas
Quench your thirst with the refreshing taste of our organic fruit-infused aguas frescas. Served with Refi's famous rim paste, each sip is a delightful journey of flavor. Taste it yourself and see what everyone's talking about. Available at events only.
Got Questions?
What is Chamoy?
---
Chamoy, a tantalizing condiment carefully crafted from a harmonious blend of dried chilies, zesty lime juice, luscious tamarind, and an assortment of delightful fruits.
How to Store?
---
Our freshly made chamoy should be kept in the fridge where it stays good for about three weeks.
Delivery & Pick up
---
Our nationwide delivery is handled exclusively by UPS, ensuring reliable and efficient shipping. With a processing time of 1-2 days, followed by 3-6 days for shipment, we recommend placing your order at least two weeks in advance of your desired delivery date, such as for birthdays or special occasions, to ensure a timely arrival.